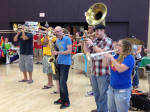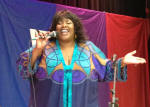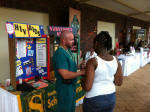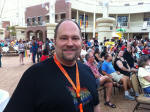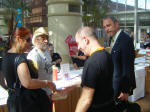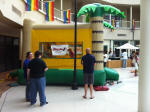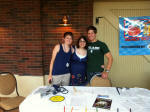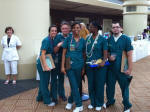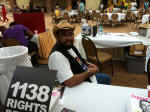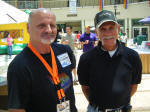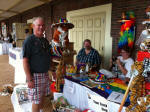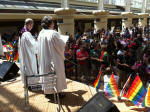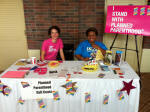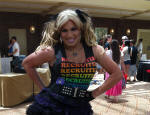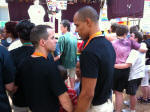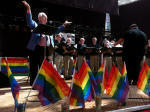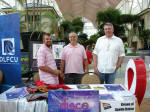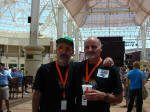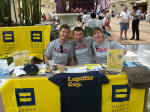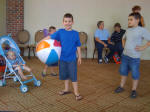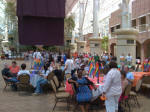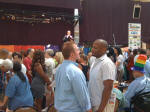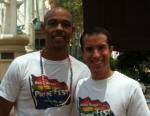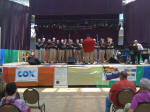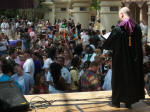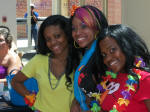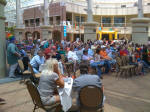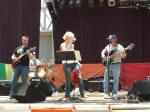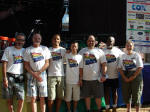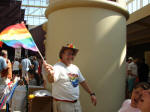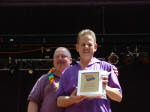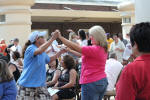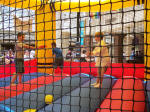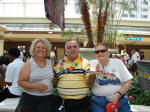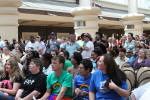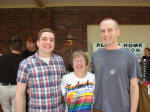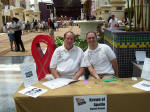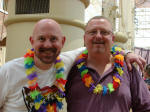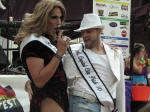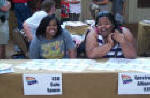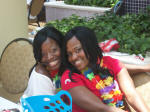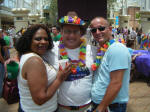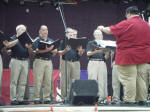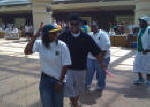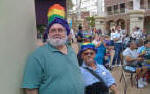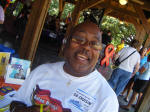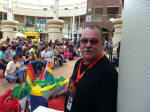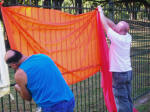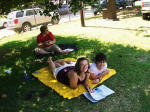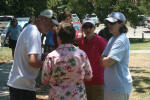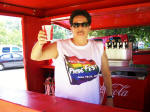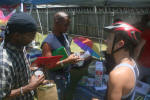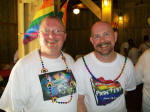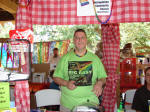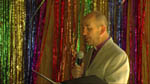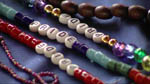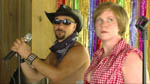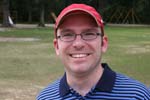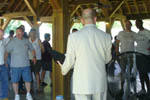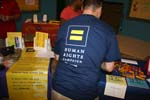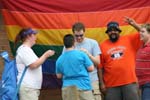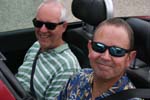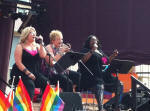 Baton Rouge Pride
June 28, 2014
Noon until 6 p.m.
Belle of Baton Rouge Atrium,
102 France Street (downtown), Baton Rouge
Schedule at a Glance
Entertainment, Noon until 6 p.m.
by Austin Babtist Women, Daphne MuShatt and The Shiz, Krewe of Divas, Michael Foster Project, Princess Kutt, Shawn Thomas .... and more
Resource Fair, Noon until 6 p.m.
involving community groups and businesses
Blessing of Relationships, 3 p.m.
like no other
Plus Much More, All Afternoon
including food, fun, door prizes, children's play area, cash bar, HIV testing,…all followed by the Equality March
Help Make It All Possible:
Noon

Opening Announcements

12:10-12:25 p.m.

Princess Kutt

12:25-12:30 p.m.

Announcements/Door Prizes

12:30-1:15 p.m.

Daphne MuShatt and The Shiz

1:15-1:25 p.m.

Announcements/Door Prizes

1:25-2:25 p.m.

Krewe of Divas

2:25-2:30 p.m.

Announcements/Door Prizes

2:30-2:50 p.m.

Shawn Thomas

2:50-3 p.m.

Announcements/Door Prizes

3-3:30 p.m.

Recognition of Grand Marshals

Blessing of Relationships

Presentation of Cake

Acknowledgement of "Oldest" and "Newest" Relationships

Announcements/Door Prizes

3:30-4:30 p.m.

Austin Baptist Women

4:30-4:45 p.m.

Announcements/Door Prizes

4:45-5:45 p.m.

Michael Foster Project

5:45-6 p.m.

Final Announcements / Closing / Instructions for Equality March

Noon-6 p.m.

Resource Fair

Noon-6 p.m.

Kids' Area
Austin Babtist Women: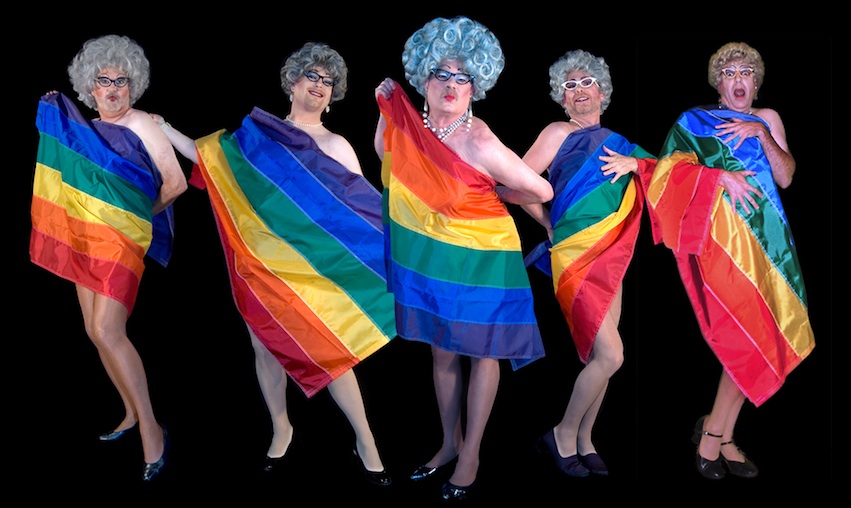 Created in 1986, the Austin Babtist Women have become an incredibly entertaining, and highly-respected, charitable force. The all-male, all-volunteer comedy troupe performs throughout the nation and exists for the sole purpose of raising money for HIV/AIDS, breast cancer and other charitable causes.
This group of talented men take on the persona's of little old church ladies and stage elaborately choreographed, side-splitting routines. In the past years, their antics have helped to raise more than $6 million for charities throughout the United States.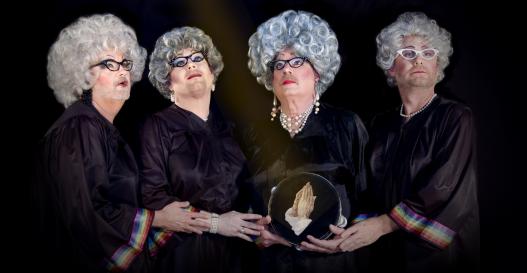 The Austin Babtist Women have been honored with many awards over the years including the 2000 Human Rights Campaign's Service and Leadership Award, The City of Austin's 2002 Philanthropic Organization of the Year, a Day of Honor from the city of New Orleans and Resolution #886 from the Texas House of Representatives. They have twice won the coveted Gay Appreciation Awards' Entertainer of the Year, been honored by the International Court System and have proudly served as Grand Marshall of the Austin Pride Parade and the Texas Gay Rodeo. To learn more about them, visit www.babtistwomen.com.
They're funny, and they're fun. If you missed them last year, you definitely don't want to miss them this time.
Daphne MuShatt has been favorite at Pride Fest for several years and was our honorary grand marshal in 2012, so we're please to have her return again this year with a new band: The Shiz.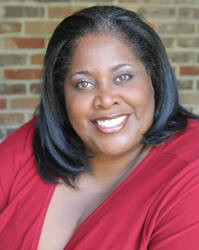 An entertainer since 1978, Daphne MuShatt has a style all her own and has literally performed around the world. Popular as part of the highly successful duo known as the "BORN DIVAS," she got reviews like, "On stage, the trio [keyboard player included] is dominated by the most impressive personage of Miss Daphne MuShatt, a six foot, stunningly good-looking black woman possessed of a superstructure which makes Dolly Parton look like an adolescent boy .......especially equipped for it, [she] bumps, grinds and jiggles to the obvious, noisy delight of their fans." She can "croon a ballad, sock a rock number and ladle out a standard with the sweetness of Log Cabin poured reeeeal slow."
That style was no less when she continued performing locally and regionally with her groups, "SHE The Band," "N-2N" and then "Grown Ass Women." Known throughout the country for their efforts to raise money for AIDS, she and her groups have raised hundreds of thousands of dollars for the care of persons affected by AIDS and for other people in need. But no matter why she's singing, you're sure to be entertained by Daphne!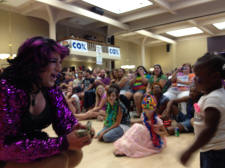 The Krewe of Divas prides itself on giving young performers a venue to show off their talents, as well as supporting the community at large.
Led by fearless and awesome Chica LaRouge, the group performs all across the Baton Rouge metropolitan area, as well as around Louisiana. Known for their sometimes flamboyant style and campy humor, the group has been popular with Pride Fest audiences -- and audiences everywhere -- for many years. Our "intel" shows people just can't get enough of the Divas.
Also avid supporters of unity in the community, members of the Divas have been instrumental in helping to plan Pride Fest for several years, in helping with publicity and in working diligently to put on this annual celebration. They also produce their own Pride Ball each year in addition to helping with the Baton Rouge Pride Fest.
The Michael Foster Project is a multi-genre group that can be seen regularly performing its funky groove of brass jazz in and around south Louisiana.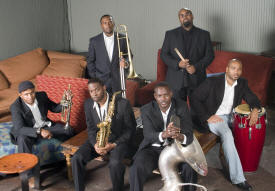 Its leader, Michael Foster, started playing music at a young age and later attended Southern University, where he was a member of Southern's marching band, the "Human Jukebox." Foster's bandmates, many of them also music teachers and band directors, got together at Southern – and the band initially included Frank Williams on trombone and keyboards, as well as sharing composing and arranging duties with Foster; tenor saxophonist Kier Johnson; altoist Fred Jackson; Wendell Tilford playing trumpet; and Ronald Moss on drums and percussion. Over time, the Michael Foster Project has had a plethora of talent to perform with, including Maurice Brown, Simon Lott, Chris Lee, Quamon Fowler and many others. The core group now consists of Michael Foster, John Gray, Chris Lee, Chancelier 'Xero' Skidmore, Terrance Taplin, Rod Jackson, CJ Trusclair and David Harris.
The Michael Foster Project recorded its debut release "Kick Some Brass" on the Rampart Record Label and was voted "Best New Brass Band or Performer" after the release by OFFBEAT Magazine's "Best of the Beat" awards. In addition, one of the tracks recorded ("Chicken Grease") was included on WWOZ's "Sounds of New Orleans" compilation CD #13 in the Spring of 2000. The response to their debut release would also trigger innumerable comparisons to the Dirty Dozen.
Michael Foster's work with his group also has earned him recognition by the Arts Council of Greater Baton Rouge as their Arts Ambassador. He has gone into school systems around the South talking to young students about the importance and traditions of jazz music, as well as inspiring them to practice and keep the music alive.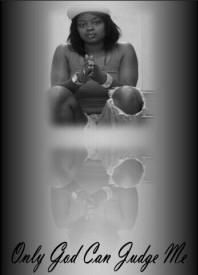 Lillie "Princess Kutt" Butler made her music debut in 2005 with trio group Undisputed. Later on, she branched out as a solo artist.
Born in Montgomery, Alabama, and raised in New Orleans, since her debut as a solo artist, she has been working to make her mark as a diverse femcee and let Baton Rouge know female rap artists still exist. Working hand in hand with a lot of up-and-coming artists, Princess Kutt has made a name for herself and also has formed her own entertainment company known as Princess Kutt Entertainment.
With more than a hundred shows and some 200 songs under her belt, Princess Kutt has shown she's here to stay.
Shawn Thomas is a contemporary Christian singer/songwriter and worship leader whose ministry includes an outreach to the GLBT community. He also is the owner/operator of "Shawn Thomas Studios" in West Palm Beach, Florida, providing audio recording, production and mastering services to independent artists, songwriters, and bands and is a member of the Grammy™ Recording Academy of Arts and Sciences.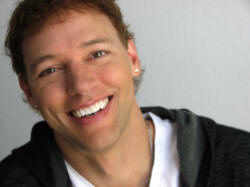 Over the past decade, Thomas has received critical recognition awards and nominations from OutMusic, The Stonewall Society Pride in the Arts, RightOutTV and QNation. In addition, his service to the community also has been acknowledged by The Reformed Catholic Church of the United States, The State of Arkansas Ambassador of Good Will Program, Long Beach Lesbian and Gay Pride in California and various Metropolitan Community Church congregations. Thomas met his partner of seven years, Brian Ladd, at church in West Palm Beach, Florida, where Ladd currently serves in volunteer ministry and on the Board of Directors.
Thomas plays 80 to 100 concerts each year in the United States and Canada, and in 2010, he released a book describing his experience as a gay man who is not only Christian, but who also holds what many consider to be politically conservative points of view. Titled "Unashamed: Coming Out of the Second Closet," the volume deals with being in the crosshairs from the GLBT community and the "straight" Christian community, as both groups have criticized him for sharing his beliefs. In its pages, Thomas explains his intentions to be of "resolution" and encouragement for those who "don't fit the mold."
With a minister as a father and a talented musician as his mother, Thomas' ministry is the natural combination of his musical and spiritual influences. His intention is to share the message of God's of love and grace through music in order to build unity, understanding, and acceptance while still encouraging personal responsibility, self-reliance and the development of conviction and values.
In addition to his brief appearance at Pride Fest on Saturday, June 28, Thomas also will be featured in the Pride Worship Service at MCC of Baton Rouge at 11 a.m. Sunday, June 29.
That May Interest You:
Pride Worship Service
Sunday, June 29, 11 a.m., MCC of Baton Rouge (7747 Tom Drive)
www.mccbr.org or www.facebook.com/mccbr
Equality March
Saturday, June 28, 6 p.m.-8 p.m., Belle of BR/State Capitol
"Will You Still Love Me"
Friday, June 27, 7:30 p.m., Freedom Center/MCCBR (7747 Tom Drive)
www.mccbr.org or www.facebook.com/mccbr
New Orleans Gay Men's Chorus Summer Concert
Saturday, June 21, 7:30 p.m., Unitarian Church of Baton Rouge
Pride 1 Awards
Saturday, June 14, 8 p.m., Splash Nightclub
Plus a full week of additional activities coordinated by Pride 1 June 6-15
Ladies in Red for Pride
(benefitting Krewe of Apollo AIDS Crisis Fund)
Thursday, June 12, 11:30 p.m., Splash Nightclub
Dining for a Cause Benefiting BR Pride
Wednesday, June 11, Monjuni's
Plus a full week of other "Dining" events benefiting local groups
coordinated by Pride 1 June 9-13
Pride 1 Gay Games
Sunday, June 8, 2 p.m., Highland Road Community Park
Krewe of Divas Pride Ball
Friday, June 6, 9 p.m., Splash (Highland Road)
www.facebook.com/events/630272740381669/
Not Sure About the Location for Pride Fest?
Try This Map for Help:
The Belle of Baton Rouge Atrium is located in downtown Baton Rouge adjacent to the Belle of Baton Rouge Casino (and between the Baton Rouge River Center and the I-10 approach to the Mississippi River bridge).
Plenty of free parking is offered on streets and some surrounding public parking lots (under the bridge, for example). Paid parking also is available in the area (beside George's or in the Belle's parking garage for $5).
Pride Fest will occupy the south end of the Belle of Baton Rouge Atrium (the end closest to the I-10 bridge). You won't be able to miss us no matter how you enter the Atrium.
Major events coordinated by the Baton Rouge Pride Fest Team, including representatives of Metropolitan Community Church of Baton Rouge, the Krewe of Apollo Baton Rouge, Krewe of Divas, Capital City Alliance and other individuals and organizations. To volunteer, find out how your group can be involved, or help to sponsor these events, check our Sponsor and Resource Fair pages or
e-mail BRPride@bellsouth.net