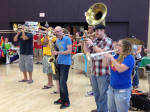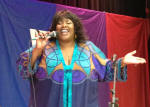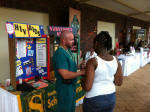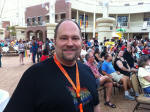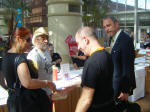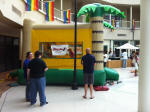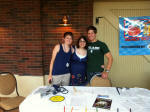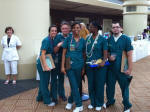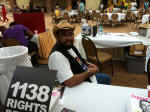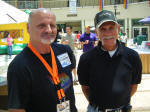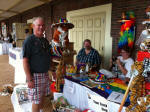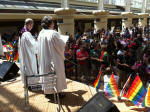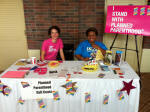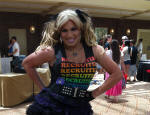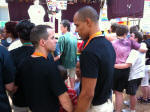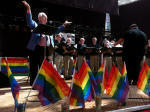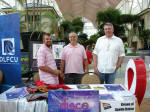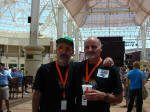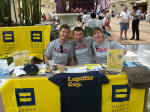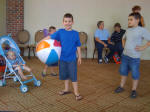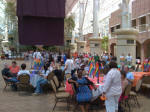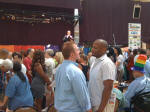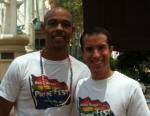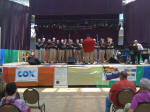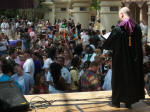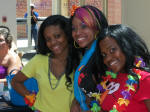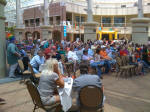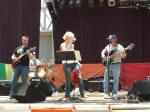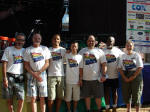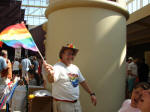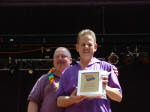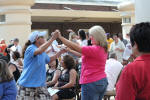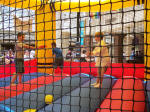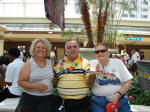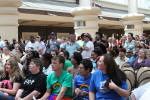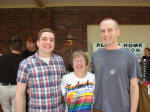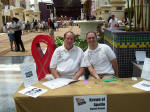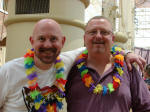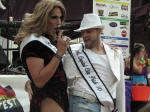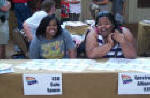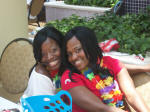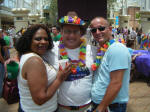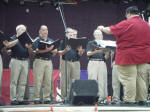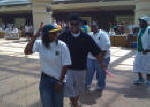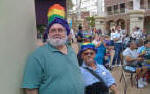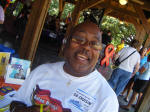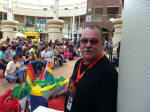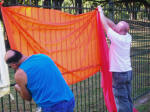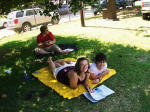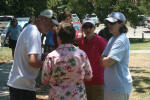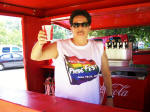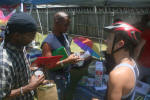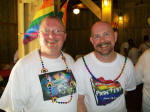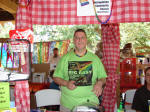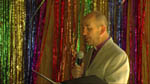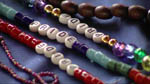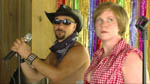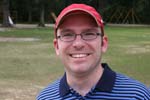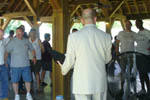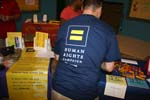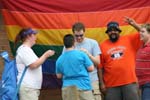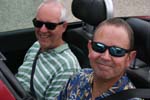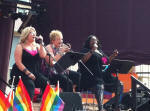 Baton Rouge Pride Fest
June 15, 2013
Noon until 6 p.m.
Belle of Baton Rouge Atrium,
102 France Street (downtown), Baton Rouge
Schedule at a Glance
Entertainment, Noon until 6 p.m.
by Daphne MuShatt, Michigan Avenue, Krewe of Divas, New Orleans Gay Men's Chorus, Pocket Aces, Josh Duffy, Sigma Phi Kappa Fraternity, special guests Austin Babtist Women,... and more
Resource Fair, Noon until 6 p.m.
involving community groups and businesses
Blessing of Relationships, 3 p.m.
like no other
Plus Much More, All Afternoon
including food, fun, door prizes, children's play area, cash bar, HIV testing,…and the Equality March
Help Make It All Possible:
Noon

Welcome / Announcements

12:05 p.m.

Guest Performers from Splash

12:15 p.m.

Sigma Phi Kappa Fraternity

12:30 p.m.

Krewe of Divas

12:55 p.m.

Announcements/Door Prizes

1:00 p.m.

Daphne MuShatt

1:45 p.m.

Announcements/Door Prizes

1:50 p.m.

Gay Men's Chorus

2:05 p.m.

Announcements/Door Prizes

2:10 p.m.

Josh Duffy

2:25 p.m.

Krewe of Divas (Part 2)

2:50 p.m.

Announcements/Door Prizes

3:00 p.m.

Blessing of Relationships

Recognition of Grand Marshals

Guest Speaker

Special Guests

3:30 p.m.

Michigan Avenue

4:15 p.m.

Announcements / Door Prizes

4:20 p.m.

Austin Babtist Women

5:05 p.m.

Announcements / Door Prizes

5:15 p.m.

Pocket Aces

6:00 p.m.

Thanks / Final Announcements
(Equality March Begins)

All Afternoon

Resource Fair

All Afternoon

Children's Play Area
Daphne MuShatt has been favorite at Pride Fest for several years and was last year's honorary grand marshal. In addition to being a regional favorite for years, she naturally was a big hit at the past three year's Baton Rouge Pride Fests, so we're pleased to have her return this year.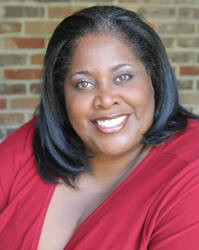 Preparing a special engagement just for us, you know you don't want to miss it!
An entertainer since 1978, Daphne MuShatt has a style all her own and has literally performed around the world. Popular as part of the highly successful duo known as the "BORN DIVAS," she got reviews like, "On stage, the trio [keyboard player included] is dominated by the most impressive personage of Miss Daphne MuShatt, a six foot, stunningly good-looking black woman possessed of a superstructure which makes Dolly Parton look like an adolescent boy .......especially equipped for it, [she] bumps, grinds and jiggles to the obvious, noisy delight of their fans." She can "croon a ballad, sock a rock number and ladle out a standard with the sweetness of Log Cabin poured reeeeal slow."
That style was no less when she continued performing locally with her groups, "SHE The Band," "N-2N" and then "Grown Ass Women," who were here with her the past couple of Pride Fests (and are pictured above). Known throughout the country for their efforts to raise money for AIDS, she and her groups have raised hundreds of thousands of dollars for the care of persons affected by AIDS and for other people in need. But no matter why they're singing, you're sure to be entertained!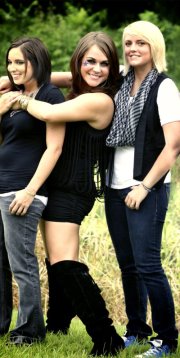 Michigan Avenue is returning to this year's Baton Rouge Pride Fest and certainly is not new to the community. The trio has developed quite a following as they've performed at various events around the area.
With Lindsey Brou on lead vocals, Susan Doherty on guitar and Amberlee Roaden as the "percussion lady," the acoustic cover band formed once upon a time after Doherty and Brou discovered they had the same birthday. Ever since then, they have been making joyous music together. A few months later they scooped up Roaden and created Michigan Avenue.
Known to perform "pretty much anything," you can find them doing classic rock, '80s, '90s, top 40, country, rap.... Truly pretty much anything.
Austin Babtist Women: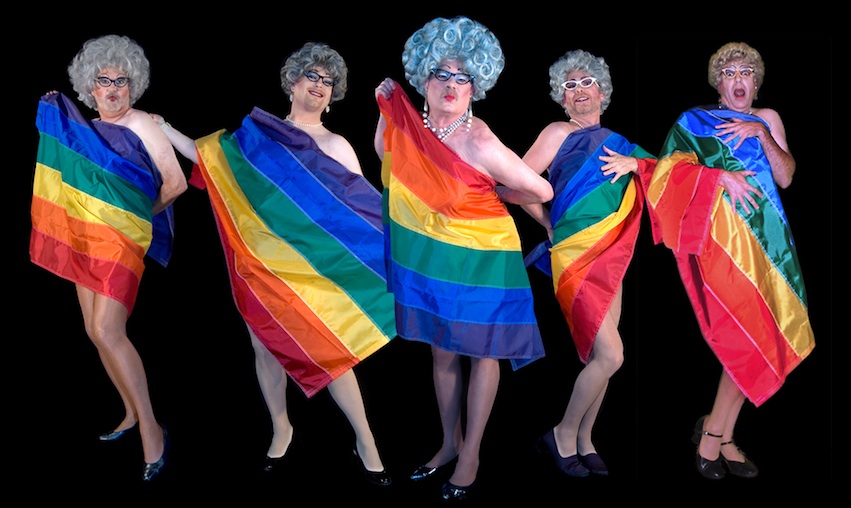 Created in 1986, the Austin Babtist Women have become an incredibly entertaining, and highly-respected, charitable force. The all-male, all-volunteer comedy troupe performs throughout the nation and exists for the sole purpose of raising money for HIV/AIDS, breast cancer and other charitable causes.
This group of talented men take on the persona's of little old church ladies and stage elaborately choreographed, side-splitting routines. In the past years, their antics have helped to raise more than $6 million for charities throughout the United States.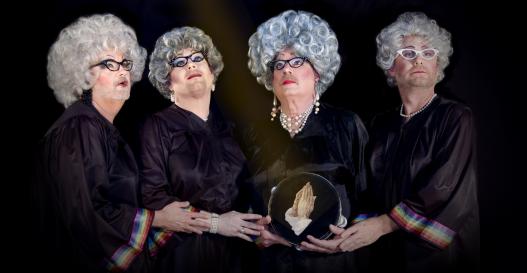 The Austin Babtist Women have been honored with many awards over the years including the 2000 Human Rights Campaign's Service and Leadership Award, The City of Austin's 2002 Philanthropic Organization of the Year, a Day of Honor from the city of New Orleans and Resolution #886 from the Texas House of Representatives. They have twice won the coveted Gay Appreciation Awards' Entertainer of the Year, been honored by the International Court System and have proudly served as Grand Marshall of the Austin Pride Parade and the Texas Gay Rodeo. To learn more about them, visit www.babtistwomen.com.
They're funny, and they're fun. You don't want to miss them.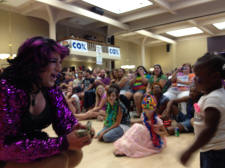 The Krewe of Divas prides itself on giving young performers a venue to show off their talents, as well as supporting the community at large.
Led by fearless and awesome Chica LaRouge, the group performs all across the Baton Rouge metropolitan area, as well as around Louisiana. Known for their sometimes flamboyant style and campy humor, the group has been popular with Pride Fest audiences the past four years, and surveys after the event indicate people just can't get enough of the Divas.
Also avid supporters of unity in the community, members of the Divas have been instrumental in helping to plan Pride Fest for several years, in helping with publicity and in working diligently to put on this annual celebration. They also produce their own Pride Ball each year in addition to helping with the Baton Rouge Pride Fest.
Pocket Aces Brass Band: If you didn't catch Pocket Aces Brass Band at last year's pride, you missed out on a treat. The members of Pocket Aces say they are more than a group of musicians who perform together because they are a family who plays for each other and the city they love, New Orleans.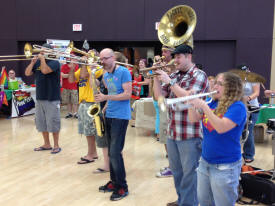 Founded by two childhood friends who shared a passion for music in middle and high school, Jimmie Reamey and Geoffrey Guillot reconnected later in life with former band members and recruited a few new dedicated musicians who shared their vision of honoring New Orleans brass bands by offering something new to a city known for its music. Definitely not stuck in any one musical genre, however, they play everything from jazz, hip hop, rap, rock and rhythm and blues to basically any music that moves your feet and fills your soul.
Now starting their third year of performing, you can catch the Aces in New Orleans or around the Gulf Coast weekly at festivals, clubs, second lines and bars, feeding off of each other's energy as much as the crowds. They take the responsibility of representing the city seriously and promise to reflect all the good of our New Orleans culture and distinctive music they grew up on, saying they are hopefully taking it to the next level and inspiring future musicians to keep playing and striving for more. Currently adding original songs like "In My City" to their arsenal and wrapping up their first album, this is only the beginning for the Aces...
The New Orleans Gay Men's Chorus will be heading into their annual summer concert, "Tunes from 'TOONS," June 21 in New Orleans and June 22 in Baton Rouge, but they're going to make a preview appearance for us at the Baton Rouge Pride Fest.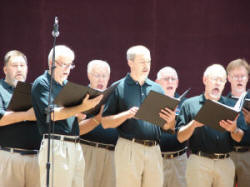 Taking its inspiration from the Windy City Gay Men's Chorus of Chicago, the New Orleans Gay Men's Chorus was formed in 1982. Throughout its history, the chorus has been a strong supporter of the gay and lesbian community. In addition, it also serves as a model of gay pride to the straight world.
The award-winning group boasts a long record of commissioning new works and performing with local celebrities, and they've been recognized with Gay Appreciation Awards Performing Arts Award for four years in a row. Most of all, their performances are just a lot of fun!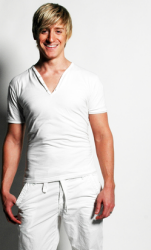 Josh Duffy is about to debut a new single "Our Love" and is giving us a sneak peak at it before everyone gets to hear it.
The New Orleans-based pop/rock artist received nationwide acclaim with his CD Artificial and that put him on the map as a leading GLBT singer-songwriter.
Voted as the No. 1 GLBT artist for three consecutive months on OutVoice.net, Josh is one of the few indie artists to have had multiple Top 20 hits on Sirius OutQ's countdown. His appearances at several major festivals across the United States, including here in Baton Rouge a couple of years ago, have helped to establish a devoted fan base that's not limited by age or sexual orientation.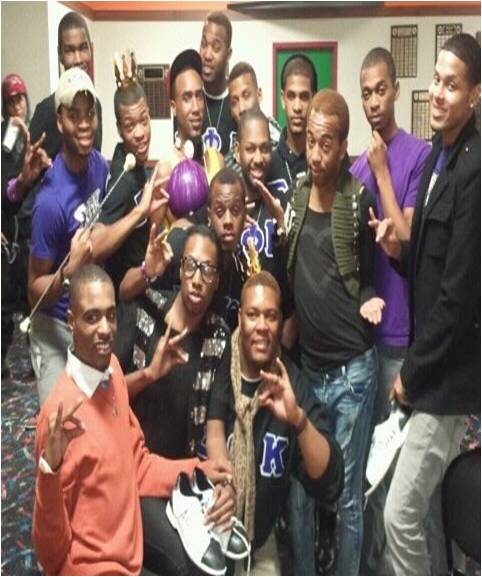 Sigma Phi Kappa Fraternity will be joining us for the first time this year. Sigma Phi Kappa Fraternity Inc. was founded in Baton Rouge on Jan. 25, 2010, by seven individuals: Andre´ Davis (N.B.A), Devyn Sanford (D'lirious), George Fontenot (LaKween), Donnell Williams (Vendetta), Kenon Babineaux (Such-A-Doll), Jacolby Newcoste (Noir Pleasure) and Walter Campbell (Extasy). Their sole purpose was to empower young gay males to express themselves through community service, brotherhood and self-respect while adding style and technique to the original Greek form of strutting. The brothers of Sigma Phi Kappa Fraternity Inc. are on a mission to provide strong leadership skills while working to improve equality for gays and advance their gay community. Sigma Phi Kappa Inc. hopes to continue to progress through the years, building brotherhood with every chapter it creates.
Other Guest Performers, courtesy of Splash, will be Aubrey Synclaire, Miss Splash America 2013, and Alexis Lawrence, Miss Gay Baton Rouge 2013. They'll be helping us to kick off the day with performances that are sure to jump start the day of entertainment.
Other Group's Pride Events
That May Interest You:
Equality March
Saturday, June 15, 6 p.m.-8 p.m., Downtown Baton Rouge/State Capitol
Krewe of Divas Pride Ball
Friday, June 14, 8 p.m., Splash (Highland Road)
Pride Worship Service
Sunday, June 15, 11 a.m., MCC of Baton Rouge (7747 Tom Drive)
www.mccbr.org or www.facebook.com/mccbr
"Sons of Tennessee Williams" Documentary
Sunday, June 15, 1 p.m., Freedom Center/MCCBR (7747 Tom Drive)
Pride 1 Gay Games
Sunday, June 16, 11 a.m., Highland Road Community Park
Plus a full week of additional activities coordinated by Pride 1
Ladies in Red for Pride
(benefitting Krewe of Apollo AIDS Crisis Fund)
Thursday, June 20, 10 p.m.(ish), Splash Nightclub (Highland Road)
New Orleans Gay Men's Chorus Summer Concert
Saturday, June 22, 7:30 p.m., Unitarian Church of Baton Rouge (Goodwood Boulevard)
Pride 1 Awards
Saturday, June 22, 8 p.m., Splash Nightclub (Highland Road)
Not Sure About the Location?
Try This Map for Help:
The Belle of Baton Rouge Atrium is located in downtown Baton Rouge adjacent to the Belle of Baton Rouge Casino (and between the Baton Rouge River Center and the I-10 approach to the Mississippi River bridge).
Plenty of free parking is offered in the Belle's garages and surrounding public parking lots (under the bridge). Paid parking also is available in the area (beside George's). We recommend using the free parking in the Belle garage located on the south end of the hotel complex (between Europe and South on River Road - behind the 13th Gate building).
Pride Fest will occupy the south end of the Belle of Baton Rouge Atrium (the end closest to the I-10 bridge). You won't be able to miss us no matter how you enter the Atrium.
Major events coordinated by the Baton Rouge Pride Fest Team, including representatives of Metropolitan Community Church of Baton Rouge, the Krewe of Apollo Baton Rouge, HAART, Krewe of Divas, Capital City Alliance, Spectrum at LSU and other individuals and organizations. To volunteer, find out how your group can be involved, or help to sponsor these events, check our Sponsor and Resource Fair pages or
e-mail BRPride@bellsouth.net